April 27, 2017
Battle of Brisbane: Pacquiao vs Horn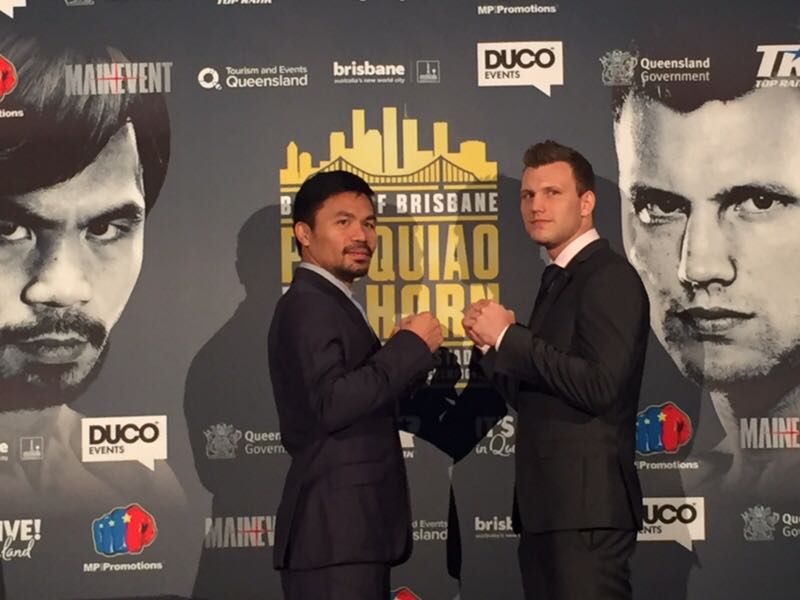 Manny Pacquiao touched down in Brisbane last week to kick off his preparation and finalise everything leading up to the Jeff Horn fight on July 2nd.
Dundee was there in support of Jeff Horn at the press conference held in Brisbane. He was lucky enough to sneak in a few photos at the conference got a photo with Bob Arum and Manny Pacquiao.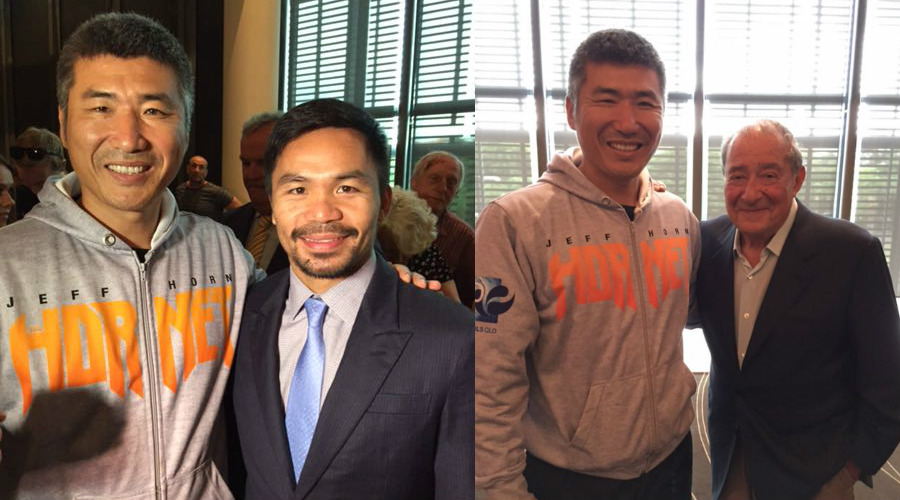 We are all very excited to see what is installed for the boxing community and Jeff Horn's team, family and friends. Get prepared for the next coming weeks leading up to the fight.
Better get your tickets now, as they are selling out really fast!
Want to show your support? Don't forget to grab a Jeff Horn T-Shirt.