April 26, 2016
Congratulations, Boxing Confidence for Trainers Graduates!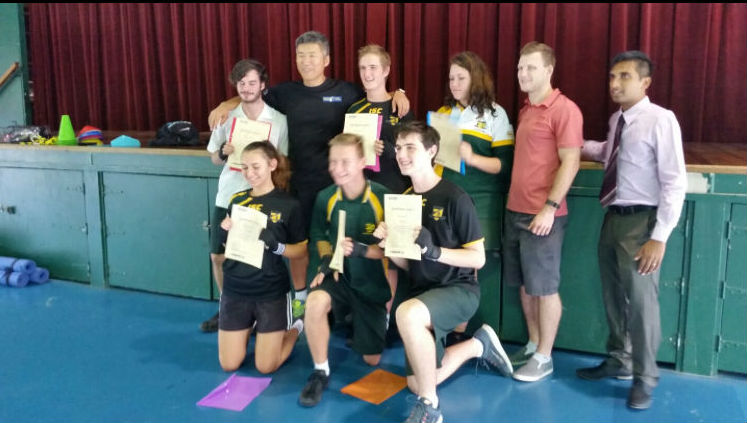 A huge thank you and congratulations to all the students that participated and completed the approved by Fitness Australia – Dundee's Boxing and Fitness Level 1 Boxing Confidence for Trainers. After weeks of hard work and concentration, all the participating students of Springwood State High School persevered and finally graduated the CEC approved boxing course.
All students enjoyed much of their time learning more about boxing skills and fitness. They are now equipped with 9 CEC points and a Level 1: Beginner to Intermediate knowledge.
We would like to mention that some the these students are now currently working at Dundee's Boxing and Fitness Gym. We hope that our graduates will continue to learn and put their newfound training to good use and continue on to teach others what they have learnt.
For more information contact Dundee Boxing and Fitness Gym today!
Boxing course key dates
Boxing Confidence for Trainers Level 2:
Starts 29 May 2016

Price: $495