March 17, 2016
Dundee Kim Trains Young Hopefuls at Logan Woodridge Church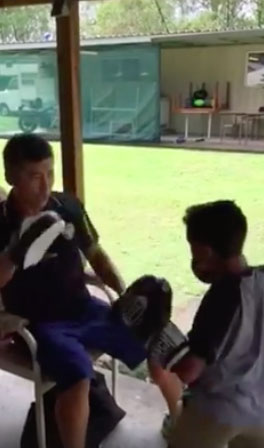 Dundee Kim enjoys training the future boxers at the Sunday School at Logan Woodridge church.
Dundee Kim is dedicated to improving kids' health and wellbeing, coming by in his spare time to teach the kids about strength and discipline, as well as throwing a proper left jab.
"It is not a perfect boxing technique but I can see this kid's speed and passion in boxing," he said in his Facebook Page.
He lets them improve their focus, fitness, technique and self-confidence in environments that are both enjoyable and motivational.
Be sure to sign up your children for Dundee Kim's kids boxing program today.