September 20, 2018
WBC Recognises Dundee as a Qualified Combat Sports Trainer!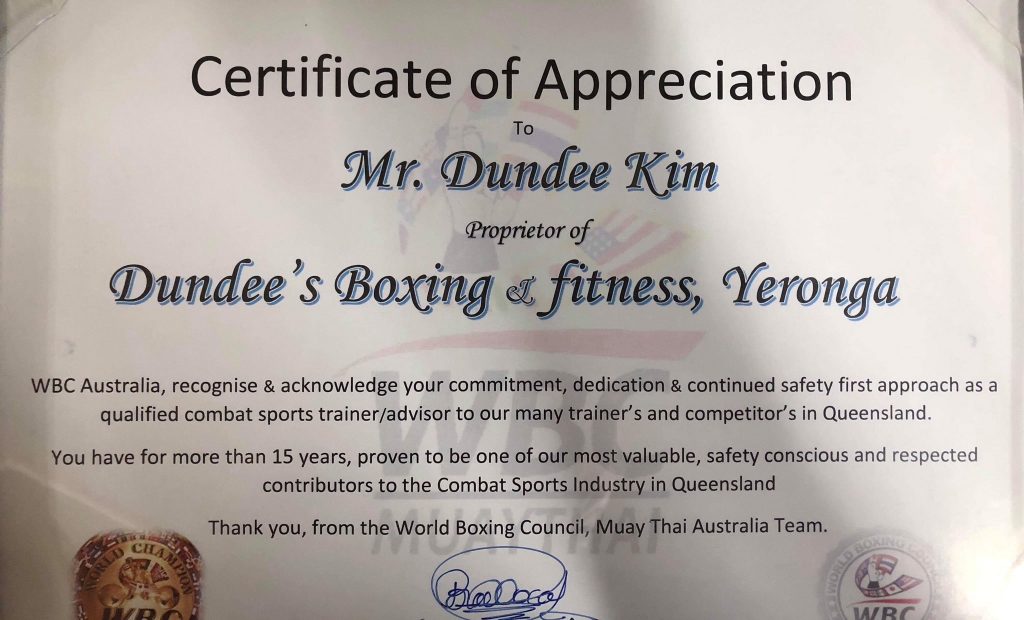 Dundee Kim has been recognised as a committed, dedicated, safe and qualified combat sports trainer by WBC (World Boxing Council) Australia! Both of Dundee's gyms – the West End and Yeronga branches – have been provided with a Certificate of Appreciation.
We can't wait to hang these certificates on the walls!