Certificate III in Fitness (SIS30321)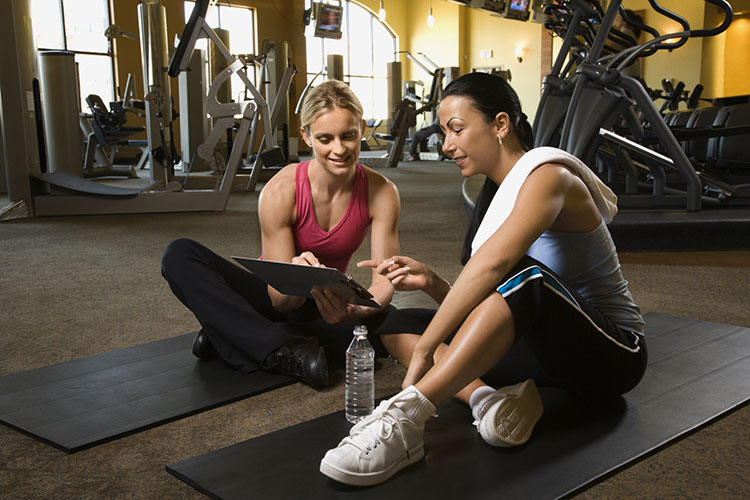 Course Overview:
Course provider:

Fit Education

Course level:

Certificate III

Course code:

SIS30321

Potential Careers:

Gym instructor/Group exercise instructor

Method of study:

Online, at our gyms or a combination (note that your preferred method of study may influence the duration of the course)

Payment:

Up front (discounts apply) or with a flexible payment plan. Eligible students may be able to access funding under the Certificate 3 Guarantee initiative.

Click here

for more information.
Discover a Career as a Fitness Instructor
If you want to work as a gym instructor in Australia, the minimum requirement is a certificate III in fitness. This comprehensive course combines theory with practical experience, and will provide you with everything you need to become a fully qualified and job-ready fitness professional. As soon as you graduate you will be ready to work as a nationally recognised fitness instructor and to change lives through fitness.
Course Goals and Requirements
You don't need a certain fitness level or any prior knowledge to attend this course. Attending this course will turn you into a confident and qualified fitness instructor who is able to:
Conduct a health screening

Teach anatomy and physiology

Test the fitness level of clients

Design and conduct exercise programs

Providing nutrition advice to clients

Motivate, support and encourage clients
Course Modules
1. Equipment Maintenance
SISXFAC002 Maintain sport, fitness and recreation facilities (E)
HLTWHS001 Participate in workplace health and safety (C)
2. Anatomy and Physiology
SISFFIT047 Use anatomy and physiology knowledge to support safe and effective exercise (C)
3. Orientation, Health Screening, Fitness Assessment
BSBPEF301 Organise personal work priorities (C)
BSBOPS304 Deliver and monitor a service to customers (C)
SISFFIT032 Complete pre-exercise screening and service orientation (C)
SISFFIT033 Complete client fitness assessments (c)
4. Healthy Eating
SISFFIT052 Provide healthy eating information (C)
5. Exercise Prescription
SISFFIT040 Develop and instruct gym based exercise programs for individual clients (C)
SISXCA009 Instruct strength and conditioning techniques (E)
6. Specific Populations
SISFFIT037 Develop and instruct group movement programs for children (E)
7. Group exercise
SISFFIT035 Plan group exercise sessions (c)
SISFFIT036 Instruct group exercise sessions (C)
8. First Aid & CPR
BSBOPS403 Apply business risk management processes (E)
HLTAID011 Provide first aid(C)
Fit Edu Course Credentials
Fit Education's Certificate III in Fitness is nationally recognised, Austudy approved and delivered from the National Training Package (SIS – Sport, Fitness and Recreation Training Package). Once you complete this course, you will be able to register with Fitness Australia and work anywhere in Australia. Past participants have also scored work as fitness instructors overseas in England, Scotland, Portugal and New Zealand.
About Fit Edu
Fitness Education (Fit Edu) specialises in professional fitness courses for ambitious people. The company was established in 2004 and has since built a reputation as a strong industry leader in fitness education. The Fit Education team have over 50 years of combined knowledge and experience in all aspects of the fitness training industry. Fit Education's Certification III in Fitness will prepare you to work in the challenging but rewarding fitness industry.
Fit Edu's other courses – all of which are available at Dundee's Boxing and Fitness – include:
Certificate IV in Fitness

Diploma of Sport Development

Certificate II in Sport and Recreation
The Benefits of Learning with Fit Edu
Modern and effective training techniques

A practical and theoretical approach to learning

Affordable courses that cater to all ages and fitness levels

Professional, friendly and experienced team with over 50 years of combined experience in all aspects of the fitness industry

Benefit from real world experience – the Fit Education team have worked with professional sports teams including the Australian Wallabies, Brisbane Broncos, Queensland Reds, Brisbane Bullets, North Qld Cowboys, London Irish Rugby, London Broncos, Bordeaux Beagles and the Fulham Football Club

Courses are nationally recognised and Austudy approved

Flexible online or on site learning
For more information about Fit Education and their courses, please contact us.