June 4, 2018
Courier Mail Article Details Horn's Arrival in Vegas!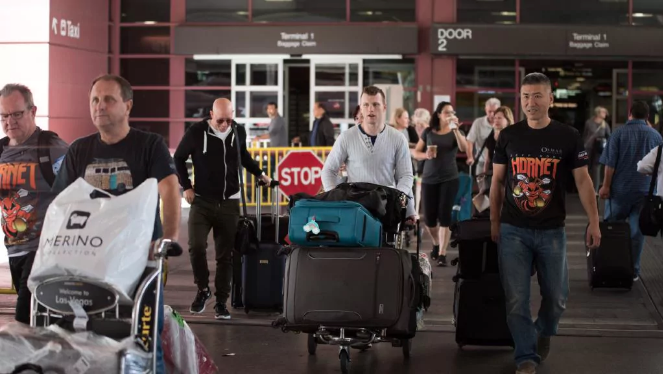 Jeff Horn and Dundee Kim are now in Las Vegas preparing for this Sunday's Horn vs Crawford fight. Horn says that this fight will just be the beginning of the huge fights he has planned against the cream of the boxing crop – Canelo Alvarez and the mighty middleweight Gennady Golovkin are both on his radar.
It's not going to be an easy fight – American challenger Terence Crawford is crafty, cocky and undefeated. He has even been described by Floyd Mayweather as a younger version of himself. Our money is and will always be on Horn though!!
Find out more about Horn's arrival in Vegas, the upcoming fight and more in this article from the Courier Mail.