December 2, 2015
Boxing Confidence for Trainers course designed by Dundee Kim helps kids improve their confidence and helps prevent violence at school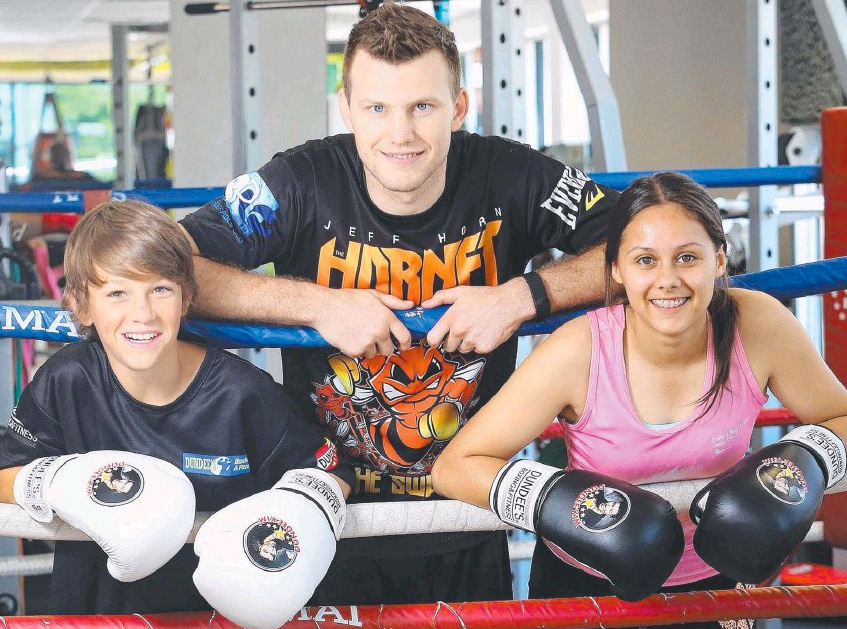 Our Boxing Confidence for Trainers Kids Boxing program has been featured in the Sunday Mail. Designed by our gym's Managing Director, Dundee Kim, our kids boxing program helps children improve confidence and at the same time helps reduce violence in school.
Featured in the article is Jeff Horn, Brisbane school teacher, London Olympian, (now) world number 7 and Ambassador for our kids boxing program.
On top of our kids boxing classes, we also offer kids boxing parties and activities for autistic children. Through boxing, our goal is to help children improve their self-confidence, focus and fitness. We have a team of positive and supportive trainers with real world experience who are also positive role models for everyone who trains with us. Through this, we also aim to help reduce the number of fights and violence in schools.
Contact our gym if you'd like to find out more about our kids boxing programs or would like to get your school involved.