September 14, 2015
Simon Ellingham Comes Top 3 Australian GT Series Sandown 500 in VIC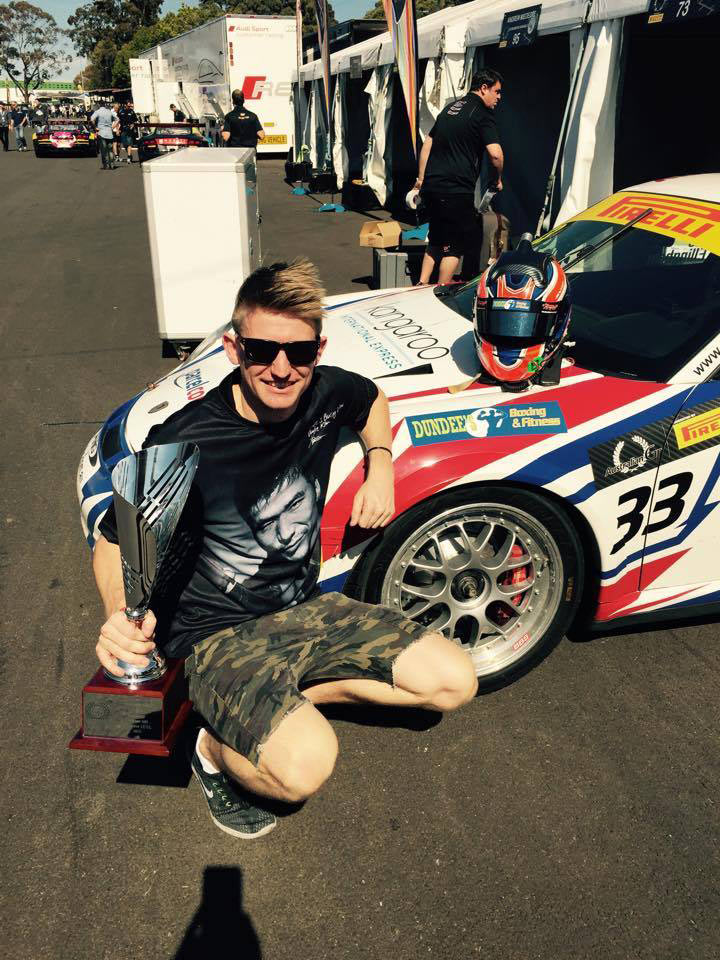 Today, Simon Ellingham, whose vehicle our gym sponsors, came in the Top 3 of the Australian GT Series Sandown 500 in VIC.
Simon has been training with our gym in Brisbane for 4 session a week: the training includes boxing, weight for muscle mass up and strength and conditioning.
During a race, drivers must remain calm, focused and in constant communication with the technical team while perfectly maneuvering a highly over 300 kilometres/hour. Boxing and fitness training helps fine tune those skills.