October 24, 2020
We're 2nd place medalists in INBA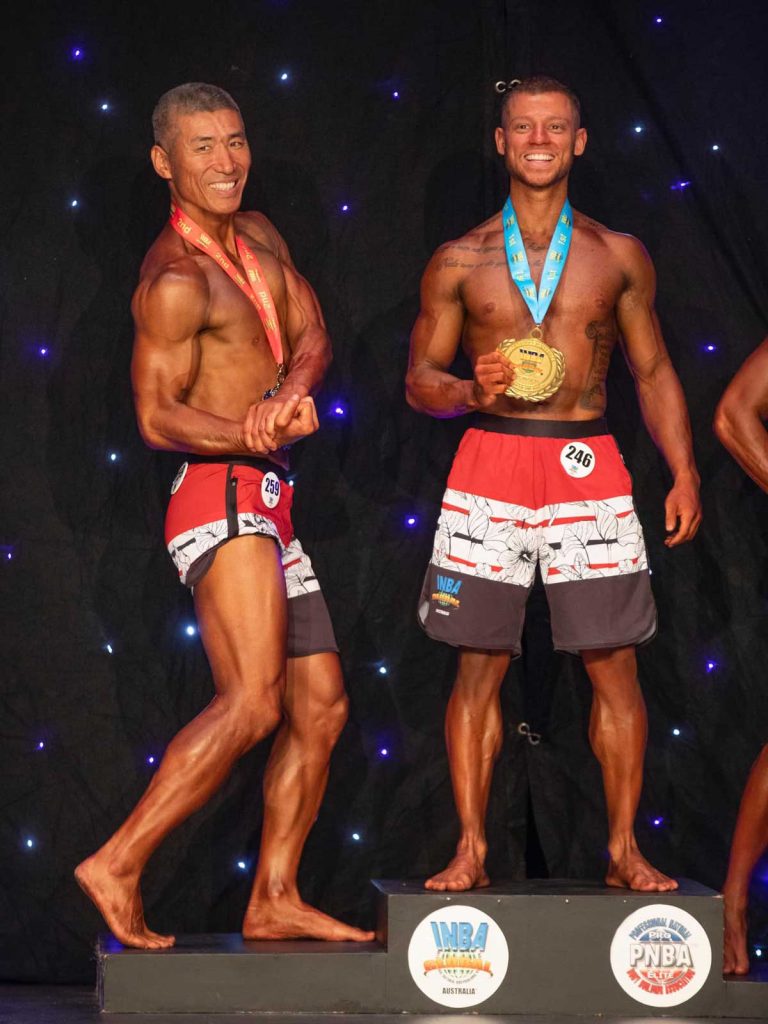 This year, Managing Director Dundee Kim and gym trainer Gabriel entered the INBA Australia in Brisbane.
Dundee, came 2nd in a total of 6 Men's Physique divisions. Dundee was also very happy to be competing with Gabriel for 1st and 2nd place.
Dundee would to thank his coach and trainers Michael Waddington and Angela Katrina Eriksen, sponsors Southside Fitness and Natalie Wust from World Gym from Yeerongpilly, as well as his ever-supportive friends and family.
Dundee has managed to achieve this at 50 years old – what's stopping you?
Contact us if you're interested in smashing it out as a fitness model, or would like to train alongside Dundee as he enters his next bodybuilding competition.