Group Personal Training Brisbane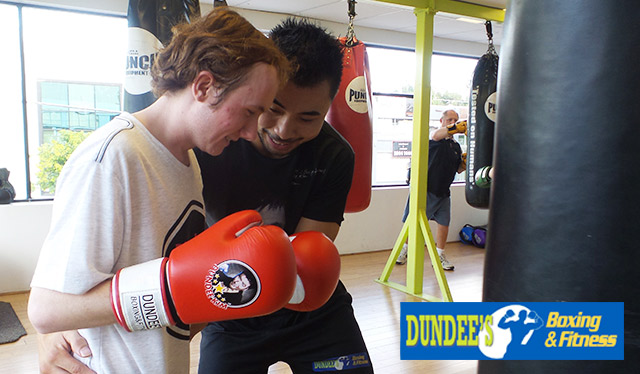 Boxing classes, fitness exercises and group training
It goes without saying that today's busy lifestyles simply don't make it easy to stay in shape or get enough high quality exercise. That's why finding the right gym and the right set of personal trainers is so important in this day and age. A professional level gym gives today's fitness enthusiast a high calibre environment in which to work out, as well as full access to experienced trainers, comprehensive workout options, and a wide variety of difficulty levels to ensure there's always something for everyone.
Here at Dundee's Boxing & Fitness Gym in West End, we specialise in offering some of the most unique and comprehensive group training and boxing classes in Brisbane.
Contact or visit our gym in West End today to learn more about our best group training options!
Personalised group training you can grow with
Whether you're most interested in our professionally taught boxing classes or you feel general cardio, full-body fitness, or weight loss-centric exercises are more your speed, Dundee's Boxing & Fitness has a program that's absolutely perfect for you.
Start your boxing journey by learning the correct technique for throwing powerful punches and giving all of your major muscle groups a terrific workout. Then work your way up to delivering some killer combos.
No previous boxing or fitness experience is required. Beginners receive full support and proper training as far as technique and method. Advanced boxers and fitness enthusiasts are met with a stimulating degree of challenge.
Learn from and grow with some of the most inspiring, encouraging professional trainers to be found anywhere in the Brisbane area.
No matter what your boxing and fitness goals may be, we can match you with the best and most beneficial possible solution for you. Looking to make friends, get fit and learn boxing through group personal training? Enquire now – first session is free!