Why kids love boxing at Dundee's Boxing & Fitness Gym
It's great for health, confidence and fitness
It improves self-discipline and focus
Enjoy personal or group personalised training
Learn from pros who have actually competed in tournaments
Improve self-discipline, focus and drive
At Dundee's Boxing & Fitness, we'll personally work with kids to tailor training programs that will improve their health, fitness, confidence and boxing abilities.
Even Olympian, teacher and world-class Aussie athlete Jeff Horn supports our kids boxing program
The beauty about boxing is that it requires a lot of coordination and focus in order to succeed. Through programs such as our Boxing Confidence for Kids programs, ADHD training programs, kids parties and training programs for kids with autism, we have even helped improve children's concentration and self-discipline through enjoyable, yet challenging boxing classes.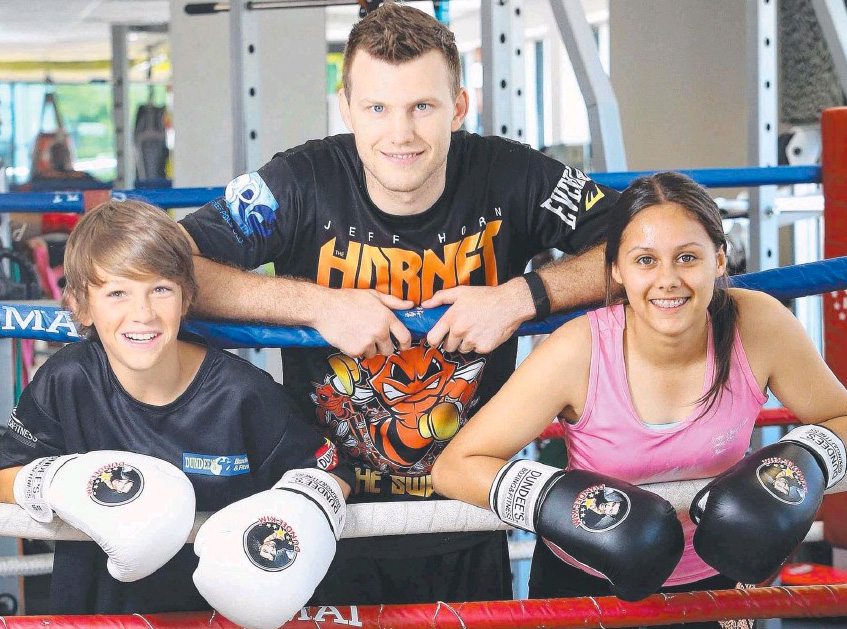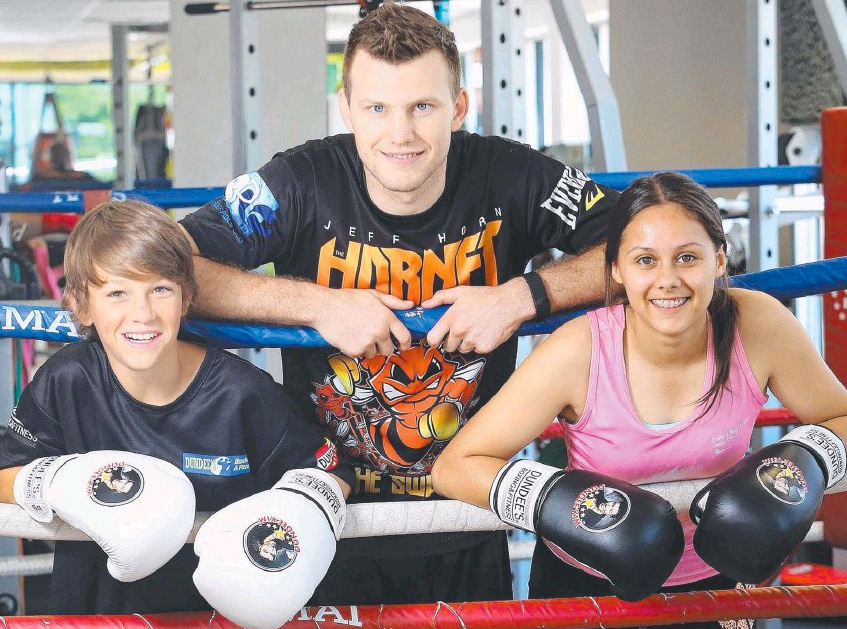 NEW! Boxing Confidence For Kids Course now available
Sione Tonga's first attempt at kids boxing padwork
Due to popular demand, we've created the "Boxing Confidence for Kids" course, levels 1, 2 and 3. Through this course, kids can learn vital techniques to increase their discipline, empower their boxing techniques and become fit and self-confident.
This course forms a pathway for them to eventually participate in the Fitness-Australia-approved, "Boxing Confidence for Trainers" course, where, if interested, can become boxing trainers. Successful participants will also receive Fitness Australia approved CEC points.
Safety
Your chid's safety is a priority to us. As children's brains and bodies are still developing, kids who train in our West End gym are never made to spar with one another or do weight training. Our goal is to help children improve their focus, fitness, technique, self-confidence in environments that are both enjoyable and motivational.
Teens boxing
We also train with teens and also visit schools to conduct boxing and fitness training with students.
Boxing classes for children – the first session is on us
Interested in kids boxing in Brisbane? It's time to learn from the pros at Dundee's Boxing & Fitness.