Certificate IV in Fitness (SIS40215)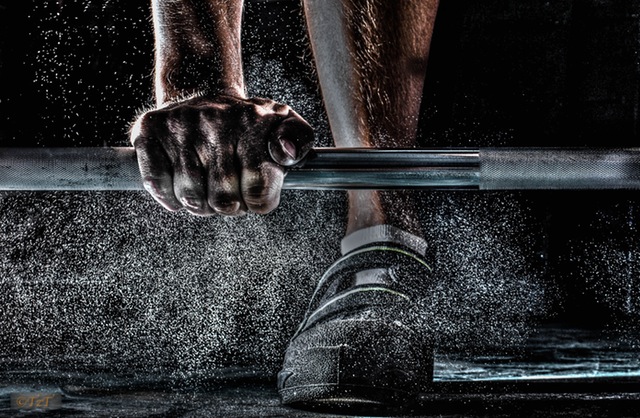 Course Overview:
Course provider: Fit Education
Course level: Certificate IV
Course code: SIS40215
Course prerequisites:

See the 'entry requirements' section below

Potential Careers:

Personal trainer

Method of study:

Online, at Dundee gym or a combination (note that your preferred method of study may influence the duration of the course)

Payment:

Up front (discounts apply) or with a flexible payment plan.
Become a Personal Trainer
If you want to work as a personal trainer (or if you would like to conduct group activity classes independently or in various locations) you need a Certificate IV in Fitness. This qualification is the standard for personal trainers everywhere in Australia.
After completing Fit Education's comprehensive course, you will have the skills and knowledge required to work independently in your chosen field.
Course Goals and Requirements
This course will give you the skills you need to:
Work as a personal trainer in a fitness centre

Start your own personal training business

Work as a strength and conditioning coach for a sporting team

Conduct and evaluate long-term periodic fitness plans

Develop your sales and marketing skills

Evaluate and analyse the performance of individuals or groups, in a variety of settings

Apply teaching methods and instructional styles, indoors and outdoors

Be competent in strength and conditioning programs
Entry Requirements
Entry to this qualification is open to individuals who hold a current first aid and CPR certificate and who have been recognised as competent through a recognised training program or recognition process against the following units of competency:
SISFFIT001

Provide health screening and fitness orientation.

SISFFIT002

Recognise and apply exercise considerations for specific populations.

SISFFIT003

Instruct fitness programs.

SISFFIT004

Incorporate anatomy and physiology principles into fitness programming.

SISFFIT005

Provide healthy eating information.

SISFFIT006

Conduct fitness appraisals.

SISFFIT014

Instruct exercise to older clients.

SISXCCS001

Provide quality service.
You've already done a certificate III in fitness… Why do a certificate IV?
If you have already acquired Certificate III, you might wonder why you should go through the effort of obtaining yet another certificate. There are numerous advantages to a Certificate IV in Fitness. This course will provide you with the qualification and knowledge that you need to:
Work as a personal trainer or group fitness trainer, in or out of a gym (in Australia and overseas)

Perform group training sessions in public places

Provide personal/group training on cruise liners
Course Modules
1. Strength and Conditioning
SISSSTC402A

Develop strength and conditioning programs

SISFFIT019

Incorporate exercise science principles into fitness programming

SISFFIT017

Instruct long-term exercise programs

SISXCAI005

Conduct individualised long-term training programs

SISFFIT015

Collaborate with medical and allied health professionals in a fitness context
2. Personal Training
SISFFIT021

Instruct personal training programs

SISFFIT018

Promote functional movement capacity

SISFFIT020

Instruct exercise programs for body composition goals

SISFFIT025

Recognise the dangers of providing nutrition advice to clients

SISFFIT026

Support healthy eating through the Eat for Health Program
3. Group Personal Training
SISFFIT023

Instruct group personal training programs

SISXCCS003

Address client needs

SISFFIT016

Provide motivation to positively influence exercise behaviour
4. Small Business – PT Business Design
BSBSMB403

Market the small business

BSBSMB404

Undertake small business planning

BSBSMB405

Monitor and manage small business operations

BSBSMB406

Manage small business finances

BSBSMB401

Establish legal and risk management requirements of small business
5. Children and Adolescents
SISFFIT013

Instruct exercise to young people aged 13 to 17 years

SISXRES001

Conduct sustainable work practices in open spaces
Depending on the experience and skills you obtained in prior study, you can even apply for exemptions from certain units in our course. If you think you have relevant experience, don't hesitate to apply for Recognition of Current Competencies (RCC) or Recognition of Previous Learning (RPL).
Fit Edu Course Credentials
Fitness Education's Certificate IV in Fitness (SIS40215) course is delivered from the National Training Package (SIS – Sport, Fitness and Recreation Training Package). It is nationally recognised and Austudy approved. Once you complete your course, you can register with Fitness Australia and work anywhere in Australia. Want to work abroad? So far, these courses have helped people find work in England, Scotland, Portugal, and New Zealand.
About Fit Edu
Fitness Education (Fit Edu) specialises in professional fitness courses for ambitious people. The company was established in 2004 and has since built a reputation as a strong industry leader in fitness education. Fit Education's Certification IV in Fitness will prepare you to work in the challenging but rewarding fitness industry. Fit Edu's other courses – all of which are available at Dundee's Boxing and Fitness – include:
Certificate III in Fitness

Diploma of Sport Development

Certificate II in Sport and Recreation
The Benefits of Learning with Fit Edu
Modern and effective training techniques

A practical and theoretical approach to learning

Affordable courses that cater to all ages and fitness levels

Professional, friendly and experienced team with over 50 years of combined experience in all aspects of the fitness industry

Benefit from real world experience – the Fit Education team have worked with professional sports teams including the Australian Wallabies, Brisbane Broncos, Queensland Reds, Brisbane Bullets, North Qld Cowboys, London Irish Rugby, London Broncos, Bordeaux Beagles and the Fulham Football Club

Courses are nationally recognised and Austudy approved

Online or on site learning – flexible
For more information about Fit Education and their courses, please contact us.