Sports Psychology Brisbane – Fitness Motivation and Much More
Are you getting the gains you want?
Do you find it hard to stick to your exercise program?
Do you want to improve the consistency of your training performance?
Are you looking for fitness motivation?
If you answered yes to any of these questions, then you may benefit from working with a Sport and Exercise Psychologist, a service delivered by Marcel Noronha, the Performance Whisperer. He is committed to helping you define and achieve your goals!
What is Sport and Exercise Psychology?
Sport and Exercise psychology is the study and application of psychological principles that influence, and are influenced by, participation in sport, exercise and physical activity, and the application of this knowledge to everyday settings. Sports and exercise psychologists are interesting in assisting individuals to enhance their performance by developing mental skills to enable them to perform consistently within the upper range of their capabilities and increase enjoyment in the sport/exercise performance process.
Sports and Exercise psychologists are trained to specialise in a broad range of activities including:
The identification, development and execution of the mental and emotional knowledge, skills and abilities required for excellence in performance domains;
The understanding, diagnosing, and preventing of the psychological, cognitive, emotional, behavioural and psychophysiological issues.
The improvement of performance contexts to facilitate more efficient development, consistent execution, and positive experiences.
Sports and Exercise Psychology can benefit anyone with a desire to improve their performance or stay healthy in their chosen activities, for example:
Recreational, elite, and professional athletes (e.g. tennis players, runners, rock climbers)
Professional, representative, and club sporting teams (e.g. rugby, soccer, netball, basketball)
Performing artists (e.g. dancers, musicians, actors)
Coaches, umpires, and referees
Managers, decisions makers, and administrators in white collar roles
Employees and employers in any other occupations concerned with optimal performance
Fitness motivation
Meet Marcel Noronha, sports psychologist of our gym in Brisbane: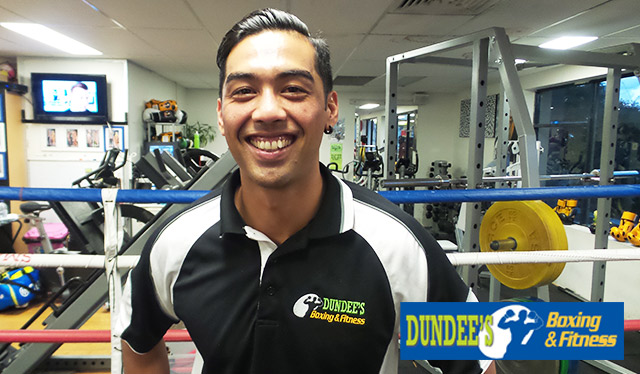 Marcel has over 10 years of experience in the fitness industry, and has worked with a wide range of clientele, ranging from children through to older adults, and the general population to elite athletes. He is a fully registered psychologist with the Psychology Board of Australia (PBA) in partnership with Australian Practitioner Health Regulation Agency (APHRA), and has also completed post graduate coursework at The University of Queensland in the Masters of Applied Psychology (Sport and Exercise).
Marcel is passionate about sport, exercise, and promoting health through psychology and physical activity. He encourages a holistic approach to health with a focus on the psychological, emotional, physical, and environmental factors that influence behaviour. Marcel is dedicated to his clients' needs, conditions, and personal goals. His philosophy is grounded on providing education, realistic advice, planning specific to your circumstances, and more importantly, developing genuine satisfaction and enjoyment through sport, exercise, or physical activity.
Marcel's insights can bring the best out of your fitness goals, whether it is to help you:
Tone up
Lose weight
Improve your mental, social, and emotional well-being
Prepare for competition
Or maximize your workout
Marcel's sports psychology services include:
Performance enhancement and mental skill development
Anxiety and stress management
Concentration and mental preparation
Competition preparation
Motivational techniques
Preventing or reducing overtraining and burnout
Team building and leadership
Communication skills and conflict resolution
Health and wellness coaching
Weight management
Debriefing and program evaluation
Recovery and restoration
Injury rehabilitation
Psychological assessment
Video analysis of sporting emotions and performances
Career transitions and coping with grief and loss (for example, de-selection and retirement)
Balancing sport and study, employment and/or family life.
Optimising Performance and Increasing Enjoyment
Utilising exercise as an adjunct treatment for mood disorders
Marcel will work one-on-one with you to help you develop a plan, based on your specific goals, fitness level, health, and needs. Whether the objective is winning, personal success, excellence, challenge, social interaction, exercise, relaxation, or simply improving overall mental health and well-being Marcel can help you achieve your goals.
What is the Process?
You will attend a series of sessions either as an individual or with your group or team, with sessions typically lasting for 45 minutes to an hour. The initial session is collaborative, and focuses on assessing your needs as an individual, group, or team, with a view to developing a program to address these needs. Subsequent sessions range in their content, including:
Reviewing, monitoring and evaluating your treatment plan
Implementing intervention strategies
Monitoring, reviewing and evaluating intervention strategies
Feedback and debriefing your current treatment plan
Marcel will make recommendations, but ultimately, you will decide how many sessions you believe that you will need in order to achieve your goals, and would suit your commitments and lifestyle.
If you're looking for a sports psychologist in Brisbane to help you with fitness motivation and much more, visit our gym in West End today.