December 8, 2015
Happy Holidays From Dundee and the Team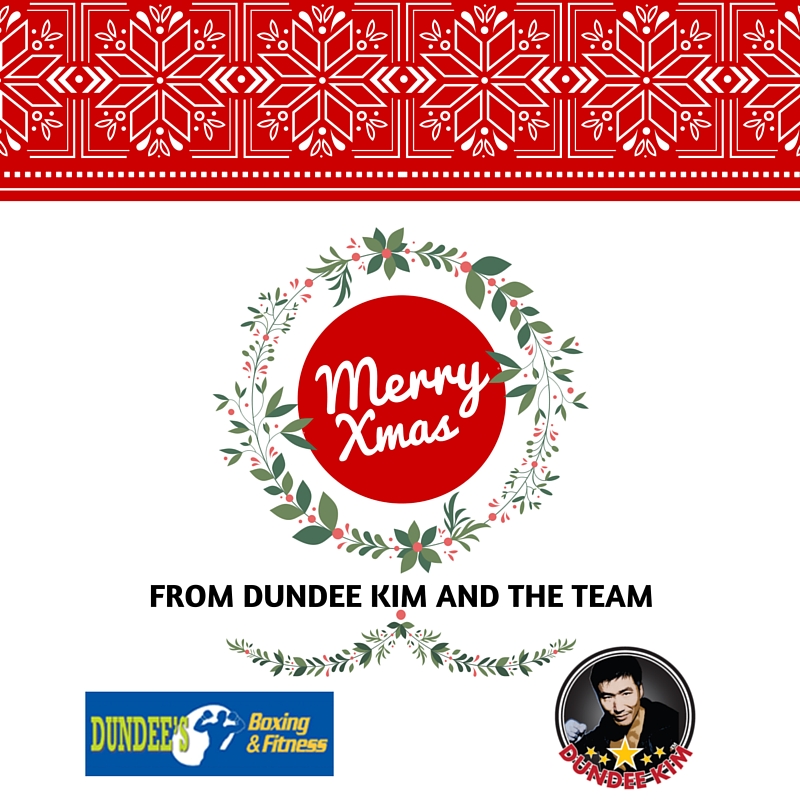 It's that time of year again where families and friends come together to celebrate the festive season of Christmas. We understand that this is also a stressful time with work deadlines quickly approaching or finding that last minute christmas present.
We can't stress the fact that even though this is busy holiday season – you cannot forget to exercise and eat healthy. Yes, we also understand that you might want to splurge a little at the family dinner. We can allow that, but only on the condition that you eat healthy and still do plenty of exercise to burn off those calories.
Happy Holidays from the team here at Dundee's Boxing and Fitness Gym.
We hope that you all have a safe and happy christmas!
For last minute gifts visit the Dundee Sport online store.