August 1, 2015
Jeff Horn stands as victor over Viktor
Australia's very own and Dundee's Boxing and Fitness Gym in West End, Ambassador for our kids boxing program and welterweight's world No.10, Jeff 'The Hornet' Horn stood victorious over world's No. 12, Ukranian Viktor Plotnykov.
The fight on August 1 in Invercargill, New Zealand ended with Jeff having his new European Intercontinental Title  belt around his waist. It was a close and tight fight, until the match was stopped due to a large cut above Horn's left eye requiring stitches, caused by a headbutt from Plotnykov.
With the fight unable to continue, Jeff Horn was given the victory by technical decision.
Jeff Horn took to social media expressing his thoughts towards the end result:
"WINNING! TD. Technical Decision. Not the best way to win with the fight getting stopped due to a cut. I felt I was in control of the fight.
FIRSTLY: I would like to thank my fans!
Thanks to my coach Glenn Rushton
My cornermen Ben, Stephen and Adam.
My sponsors
Recon Solutions
Everlast
Morinda
And my beautiful wife Joanna for putting up with me during fight week."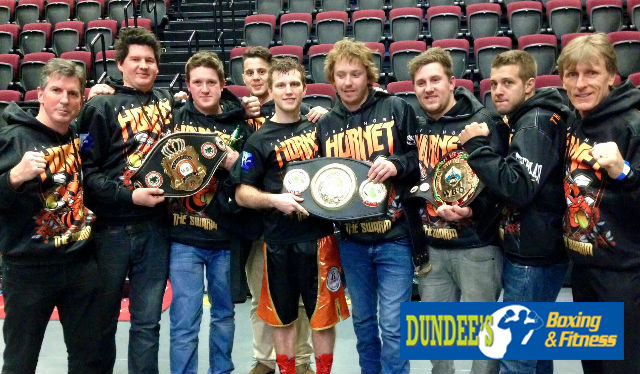 Jeff's great sportsmanship like traits was displayed through this post. His humbleness shown by his actions in and out of the ring, just shows how much of a world class athlete he is.
The team here at Dundee's Boxing and Fitness are extremely proud of his efforts and are glad to be apart of his road to success. The kid has so much potential, that he's got what it takes to make it to the top!
Check out some of our official Jeff horn merchandise at our online sports store today!
Watch Jeff's full fight against welterweight's World No. 12 – Plotnykov