August 22, 2015
Simon Ellingham Reaches Comes No.4 in Australian GT Sydney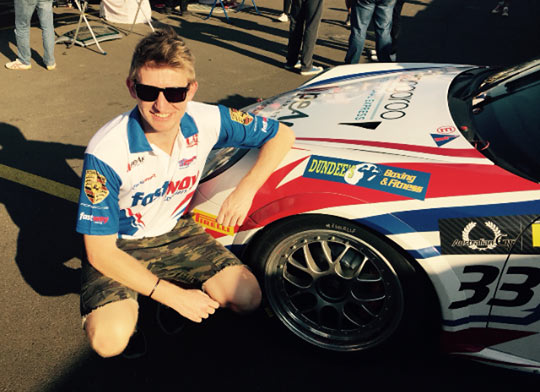 We're proud to announce that Simon Ellingham, who trains in our gym (and whose car is sponsored by Dundee's Boxing & Fitness), came no. 4 in the Australian GT Series in Sydney over the weekend at the Sydney Motorsport Park.
Car racing is a highly involved process. Drivers must remain calm and focused while maneuvering perfectly and keeping in constant communication with the technical team – all while driving 300 km/h. Simon has been training with us for four sessions a week, which includes boxing, weight training, core and neck training, strength training, diet advice and conditioning.
We wish Simon best of luck for the rest of the race!