August 6, 2021
Dundee Kim Vs Jarrod Fletcher Charity Night a Success!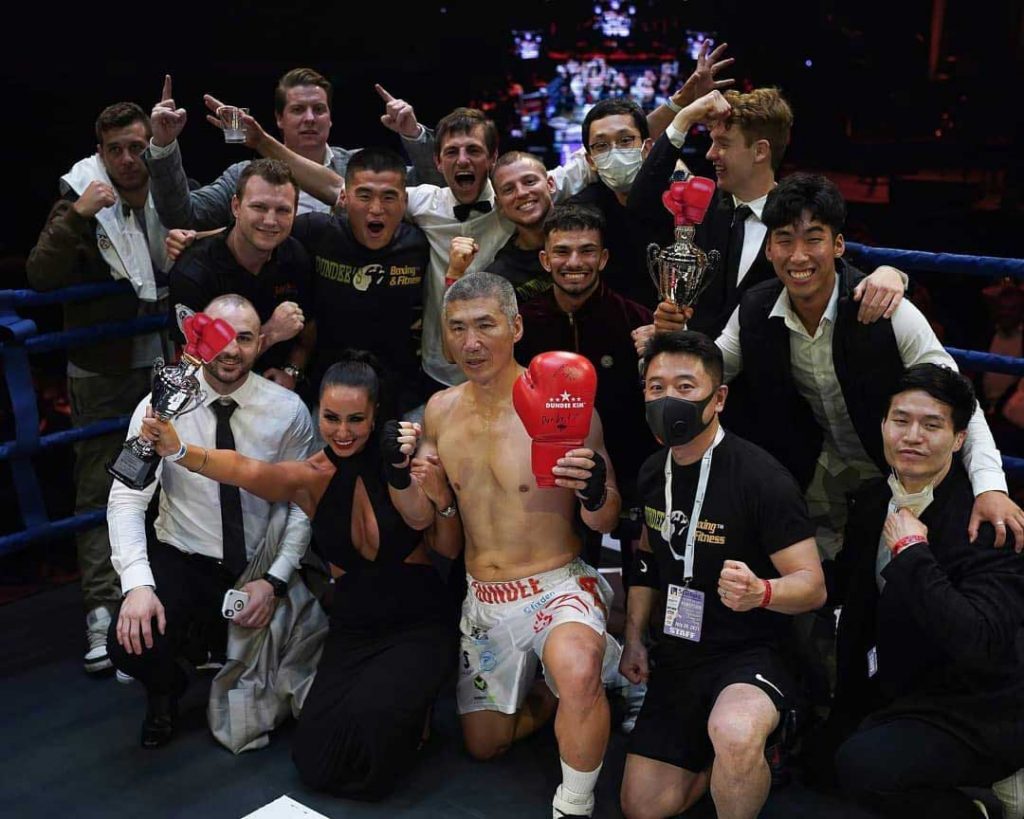 Thank you so much everyone who attended the Starlight Foundation charity fight, streamed live, gave encouragement, donated or showed your support in some way or another. We were so grateful to have you there in person or in spirit.
Well done to all our clients, partners, friends and trainers who fought – you trained hard and really inspired us all!
And let's not forget the big man Dundee himself! How inspiring was that!?
We raised over $220,000 for Starlight Children's Foundation Australia (it's not too late to donate).
A special thanks to Dundee's clients' table. Dundee said he encouraged them to contribute to the wider community and to work together – they became emotional and together spent over $25,000 in the evening's auctions.
After the fight, Dundee also donated his glove to raise money for Jarrod Fletcher's daughter, raising $5000! Thanks for sharing the ring, Jarrod Fletcher!
Special thanks to Dundee's generous sponsors during last week's Starlight Children's Foundation Australia charity fight!
– Dundee's Fit Education – PT courses school for local and international students
– Brisbane Elite – Chinese luxury magazine
– VeriDoc Global – Patented blockchain solutions
– Hannay Lawyers – one of QLD's most sought after criminal law firms
– Partners in Property – Property Development, Property Management, Development Management and Project Sales & Marketing experts
– General Petroleum Oil Tools – Experts in downhole equipment supply and technical solutions for Oil, Gas, Mining and Drilling industries
– Dr Vu Ngo from Fix Dental – thanks so much to Dr Vu who made Dundee's custom mouth guard. It was a perfect that helped Dundee move around with ease and comfort during the fight. Thanks to the mouth guard, it certainly helped with the fight and ultimately raise $220,000 for Starlight Children's Foundation!
– Chris from CHRIS Air Conditioning who always helps with our air condition issues and is one of the best clients in our gym
– HopgoodGanim Lawyers- Leading Australian independent legal advisory firm
– Smart Mortgage Corp Pty Ltd home mortgage experts
– Solomons Legal Consulting – Experts in commercial legal
– Thank you team: Jeff Horn, Joel Camilleri, Jin Song, Kevin Gong and Ben Horn for supporting Dundee in the corner
– All Dundee's trainers, partners and team at DUNDEE'S Boxing & Fitness, Dundee's Fiteducation and Fit Education for your ongoing support
– Dundee's loving friends and family
– Jarrod Fletcher for being a great human being and opponent
– And all of Dundee's clients who showed their support in one way or another