June 14, 2021
Jin's IRONMAN Success – Thanks to Our Sponsors!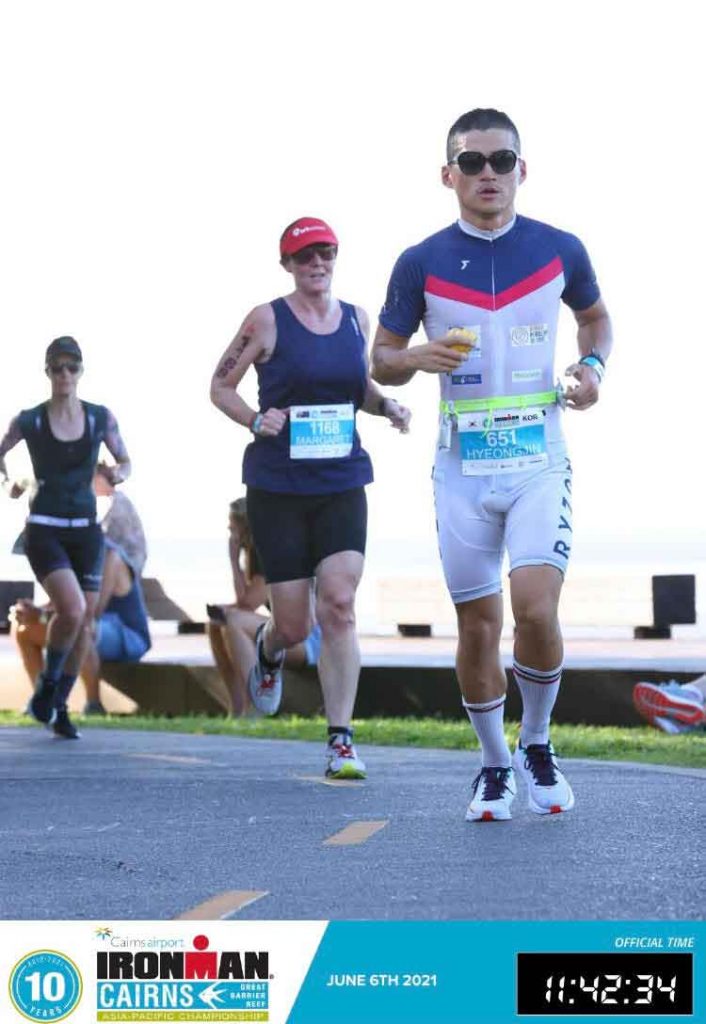 If you follow us on Facebook or Instagram, you would've seen that our trainer Jin has just competed in his first IRONMAN challenge: the IRONMAN Asia-Pacific Championship Cairns!
Even when working full time he managed to train for this event which involved:
– Swimming 3.8km
– Cycling 180km
– Running 42.2km
Jin achievement total 11:42 minutes from 3.8km swimming, 180km cycling and 42km running. He achieved this with only one month of proper training with his coach, which to many may seem impossible.
Jin is from South Korea and finished his Marlin South Korean army service.
It was definitely an inspiring accomplishment for Jin, and if you ever want some tips on competing IRONMAN, you know who to talk to!
We'd like to give a big thanks to Jin's sponsors (and clients in our gym) for supporting his race to victory.
A big thanks to the following sponsors:
General Petroleum Oil Tools – Specialists in downhole equipment supply and technical solutions for Oil, Gas, Mining and Drilling industries.
Partners in Property – Specialists in property development, property management, development management, and project sales and marketing.
Dundee's Fit Education – Our educational institute for people looking for professional careers in fitness.
Without their help, Jin wouldn't have been able to afford the bike needed for the race, as well as other expenses. Thank you for showing your support by visiting their websites.
General Petroleum Oil Tools Excutive Director, Sam Cavallaro, and his son Finn, who is in year 10, has been learning boxing with Jin for a few years now. They were so supportive that Finn and his mum, Ms Melissa Cavallaro, flew to Cairns to support Jin.
Jin would also like to thank all our gym trainers who supported him and motivated him become an IRONMAN.
He would like to give a big thanks to Managing Director Dundee Kim in his leadership, motivation and generous support of Jin's journey to IRONMAN. He's inspired in Jin a mindset of 'non-stop challenges' to achieve continued success.
Looking to compete in IRONMAN yourself, or to sponsor one of our athletes? Contact us!