November 17, 2016
Mark Raises Movember Funds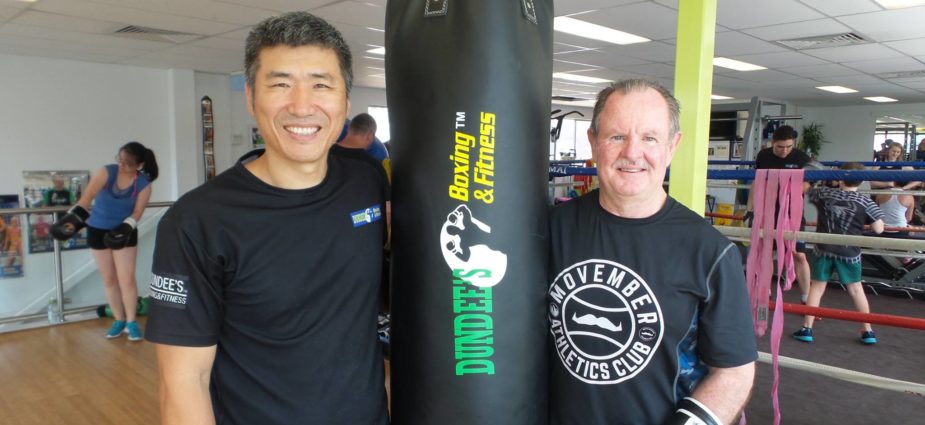 Our very own member here at Dundee's Boxing and Fitness Gym, Mark Briggs, has been featured in West End Magazine for his inspiring story and contributions to the Movember Foundation.
After being diagnosed with prostate cancer over 5 years ago, Mark went to Dundee's Boxing & Fitness and completely transformed himself – eventually, he received an 'all clear' from his doctor.
Now, Mark is on a mission to raise money and awareness for prostate cancer – the most common cancer in men worldwide. Being only 2 weeks into November, Mark (as of time of this writing) has already raised over $4,000 and is only $450 off his target, which he has to reach by the end of the month.
Mark has always put in 110% in every workout session at Dundee's, making him a great joy and pleasure to train with. He has dropped some impressive kilos and gained some serious muscle. We're extremely proud of his progress.
A big CONGRATULATIONS to you Mark! We wish you all the best in raising money for this amazing cause!