July 9, 2018
Denis Cherry Shows off WBF Masters Title Belt!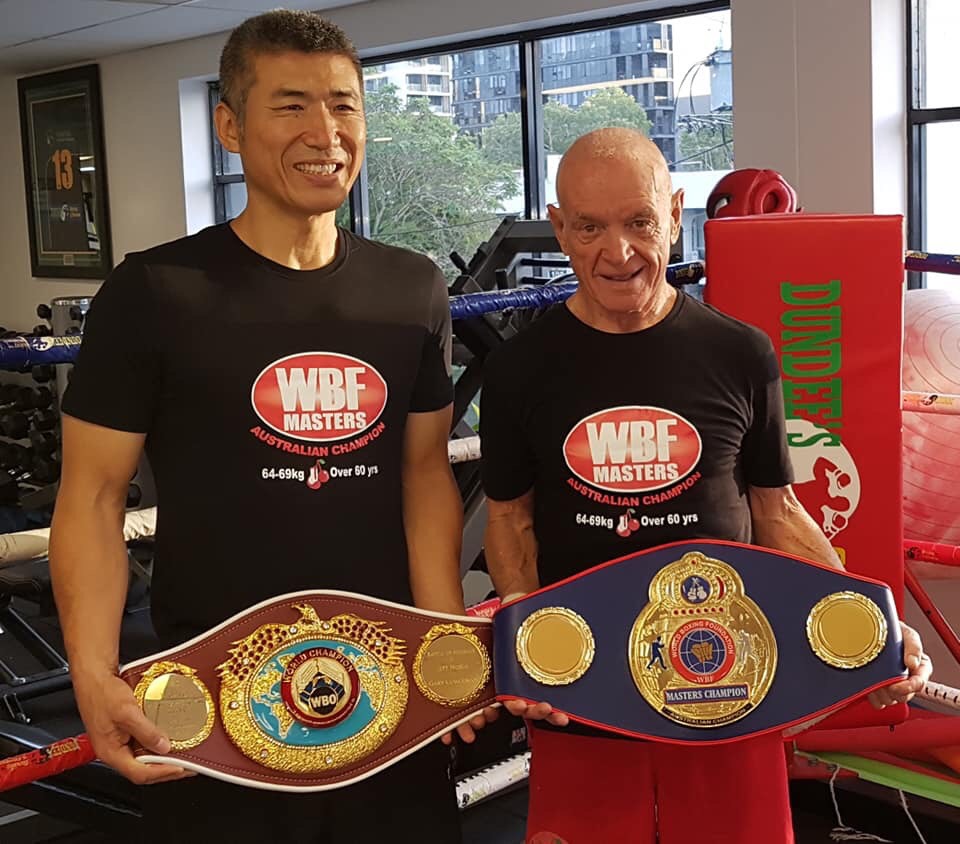 Denis Cherry took some time out of his busy training schedule to call in at Dundee's Boxing and Fitness, where he showed off his recently acquired WBF Masters Title Belt.
Denis took the opportunity to thank his sponsors Dundee Kim and Brent Thomson from BT Rendering.
Denis is a spritely 72 years of age and continues to compete – he smashed out 6 rounds of sparring this morning, seemingly effortlessly!
Denis is an inspiration to us all!