May 20, 2021
We Did it! Joel Camilleri is Now WBC Australasian Super Welterweight Champion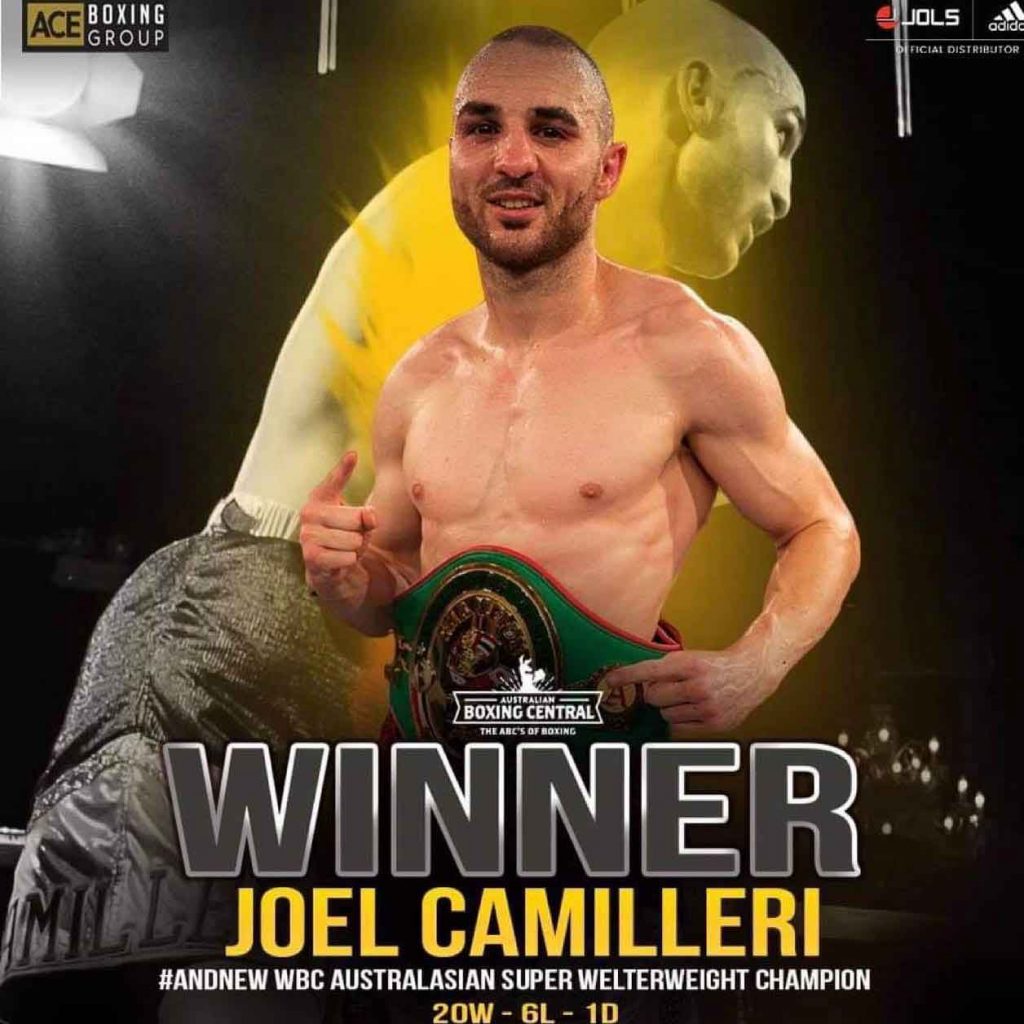 It was an action-packed evening at Mansfield Tavern – the team at Dundee's Boxing & Fitness were certainly not disappointed as Joel Camilleri nabbed the victory against Luke Woods. Now he is the WBC Australasian Super Welterweight Champion!
A huge congratulations to Joel Camilerri and the team and supporters who helped with this victory. Joel, it was certainly a journey training you!
Thanks to East Side Boxing Gym coach Franky, Faris. And cut man Stephen Edward. Also manager Peter.