November 13, 2021
Trainer Gabriel Ferreira Competes in INBA PNBA National, Gets Pro Card and Gold Medal in the Classic Division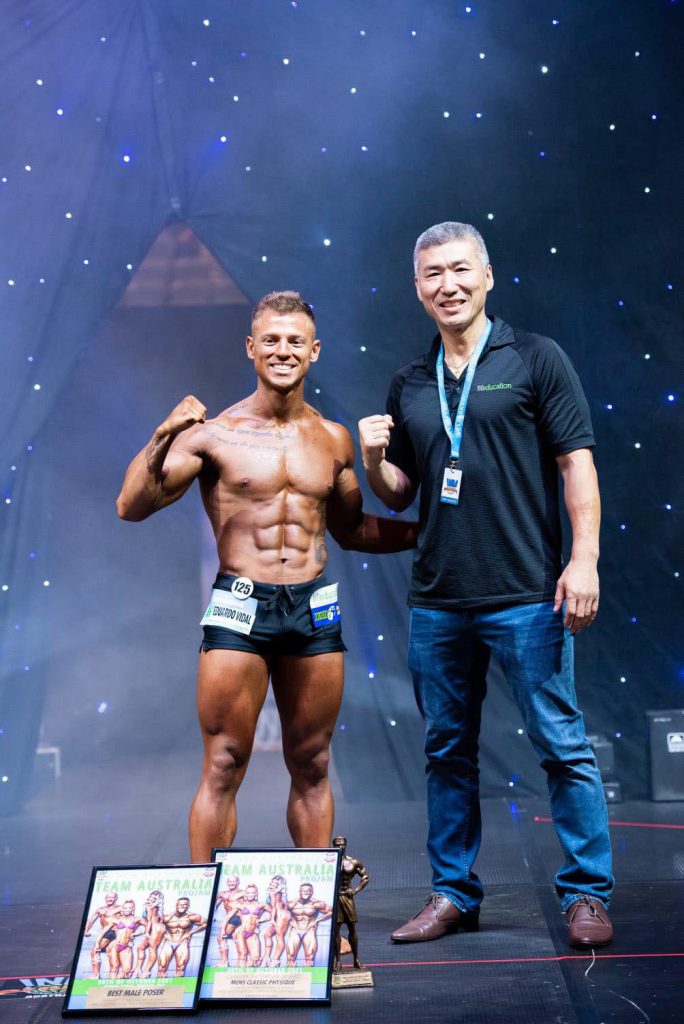 Our West End gym trainer Gabriel Ferreira has proven again that our trainers walk the talk. He recently competed in the INBA Global Australia's Natural Olympia Qualifier and achieved amazing results.
What is INBA?
INBA Global hosts natural drug free fitness modelling / bodybuilding competitions with fun events and fair judging. Successful comptetitors in INBA events have the opportunity to proceed to international Natural Olympia competitions around the world.
We have had several clients and trainers challenge themselves and compete in INBA's events, including our very own Managing Director, Dundee Kim, who came 2nd in a total of 6 Men's Physique divisions.
Gabriel's success
This time around, Gabriel received a Pro Card (which enables him to compete internationally) and was awarded Best Male Poser as well as a gold medal in the Men's Classic Physique category.
Interested in the challenge and competing yourself? Contact us.