January 27, 2016
Our West End Gym featured on Fox Sports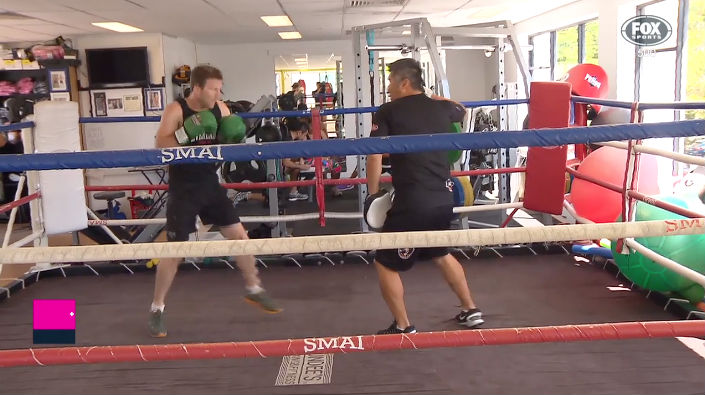 Our gym in West End has made an appearance in a video article posted on 'The Daily Telegraph' and 'Fox Sports'. Just recently, Jeff 'The Hornet' Horn was asked by Fox Sports to record and film and news story. From that, we happily let Fox Sports News into our Gym in West End to record their story piece with a cameo appearance from our very own Dundee Kim.
Jeff Horn is interviewed about his aims of taking out the world welterweight boxing title in 2016. We are very grateful to be given that opportunity to showcase our support for Jeff Horn and our time and effort invested into him and the boxing community (Jeff Horn is also the ambassador for our kids boxing program).
Good Luck Jeff Horn to all your future endeavours!
If you would like to know more about our training methods, contact us to find out more or try out of our boxing classes at Dundee's Boxing and Fitness Gym in West End. (We're also soon opening a Yeronga Gym in July 2016 and Bowen Hills Gym in July 2017.)