August 4, 2016
Brent Sankey, Adidas Queensland Masters Boxing Title Champion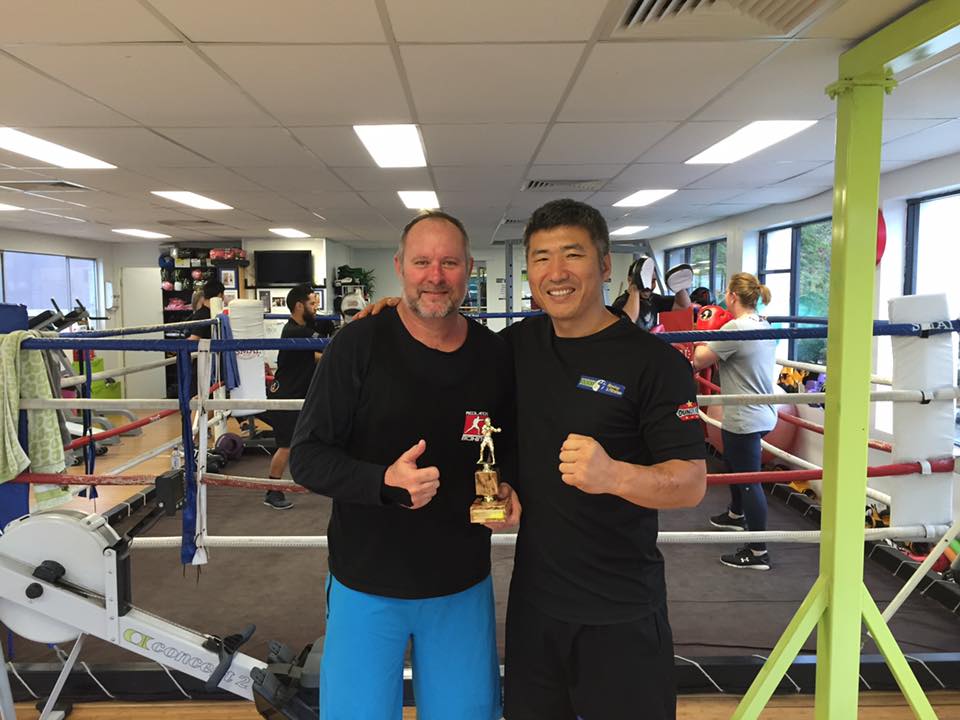 A huge congratulations to Dundee's Boxing and Fitness Gym regular Brent Sankey, who recently became the champion at the Adidas Queensland Masters Boxing Title held in the Gold Coast.
The competitive event consisted of more than 120 fighters in their 40's, 50's, 60's and 70's battling it out for the title. It takes plenty of courage, preparation and training for these fighters to build up their skills and mentality, to participate in this event.  
We are extremely impressed at how much Brent has improved since joining us 6 months ago. Brent stood up to the challenge and took on board every training session and exercise that we could get him to do. Brent showed great physical fitness, sportsmanship and mental drive which we like see from our members. We are excited to see Brent in more training sessions with Dundee and the team
Hard work does pay off, if you are willing to dedicate the time and effort into training at this boxing gym in West End. Because as you can see from what Brent achieved, with only 6 months of training at Dundee's Boxing and Fitness, he was able to grab gold at the competition.
If you are interested with training with Dundee and the team, feel free to contact us or pay us a visit in our West End gym.